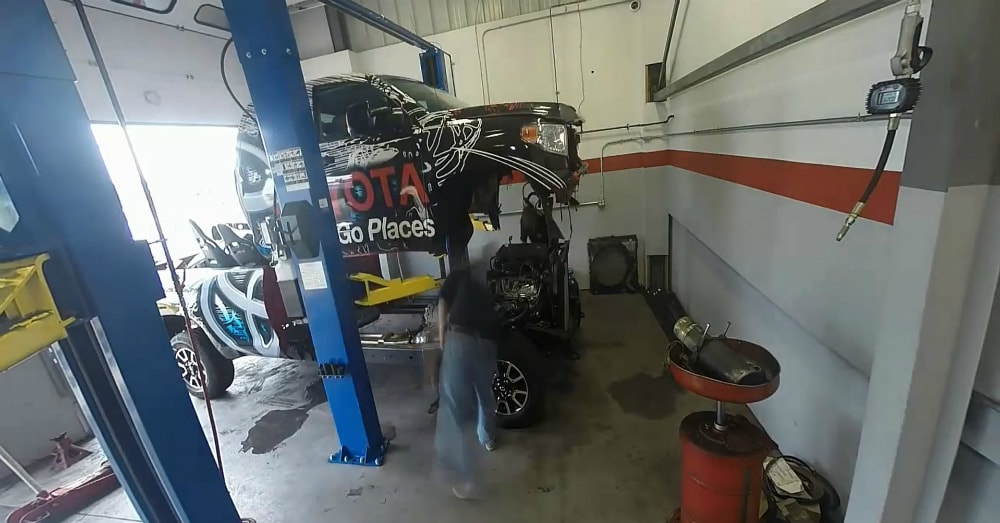 Have you ever wondered what all goes into building a monster truck? It definitely takes longer than 5 minutes to do, but that doesn't mean you can't see it happening all in the next 5 minutes. With the wonders of time-lapse video, now you can.
This particular build was done with as much stock equipment as possible. We started with a Toyota Tundra with everything straight from the factory. Our friends at MPH fabricated the frame to the right specifications. Then, we put in an appropriate suspension that can take the beating that only monster trucks take. Once we added the wide body kit, we were done with the modifications. Everything else on it, including the 5.7L engine with a TRD supercharger, is completely stock.
One might wonder what this says about the Tundra itself. Toyota's full-sized truck has always been known for its power and reliability, but the ability to customize it so easily without having to add a ton of special equipment and upgrades is a testament to the build quality that goes into them. If the Tundra is ready to take on the rigors of being a monster truck, it will be able to serve your day-to-day needs like the champion that it is.
Here's the video of our monster truck build: