Expect the unexpected
All of us can relate to surprise vehicle repairs and the expense that goes along with them. And, we know that they often seem to happen when we least expect them. A Toyota Vehicle Service Agreement (VSA) helps ensure you're prepared by providing extended protection after your vehicle's factory warranty expires.1.
We stand behind every Toyota so nothing stands in your way
In addition to offering mechanical breakdown coverage, 24/7 Roadside Assistance2, travel protection benefits, and deductible options, our VSA is backed by Toyota, providing you with the extended peace of mind that comes from knowing your vehicle is in good hands.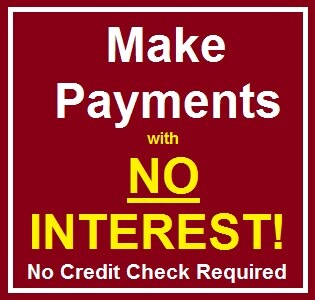 In order to provide you with the best warranty for your vehicle and your needs we have a few quick questions.*
1. How many miles do you drive per year?
2. What is the current mileage on your vehicle?
3. What is your Vehicle Identification Number (VIN)
*Please type the answer to these questions below and we will provide you will a hassle free quote. For your convenience we have finance options available for 12 or 18 months at 0% with no credit check!
Purchase of a Vehicle Service Agreement is optional, cancellable (see Agreement terms) and in no way required to obtain credit.
1 Time and Mileage coverage periods for New Vehicle Plans are measured from date vehicle was first put into service as a new vehicle and zero miles. Time and Mileage coverage periods for Used Vehicle Plans are measured from the Vehicle Service Agreement Application Date and Mileage. Time and mileage coverage periods for Certified Used plans are measured from the date the vehicle was first delivered into service as a new vehicle and zero miles. Coverage expires upon reaching the maximum time or mileage of the coverage period selected, whichever occurs first. Deductible applies to each eligible repair visit. See your Vehicle Service Agreement for complete terms, conditions, and restrictions.
2 Roadside Assistance services provided by and through Cross Country Motor Club Inc. and Cross Country Motor Club of California Inc.