Toyota of Wallingford Vets-Cars Veteran Discount Program
Our dealership is proud to have been INVITED to better serve you.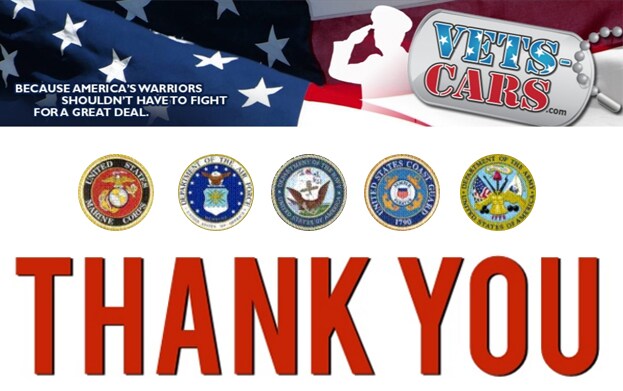 WHAT IS THE VETS-CARS PROGRAM?


H

onesty:

 Our dealership has pledged to the Vets-Cars Code of Conduct when working with military and veteran families.
E

fficiency:

 Your Vets-Cars Representative will educate you on all military discounts, factory rebates and the best financing options.
R

espect:

 You will be tended to promptly, have questions thoroughly answered, asked to sign the "Wall of Honor" and be introduced to management.
O

penness:

 Our dealership welcomes feedback through the "After Action Report" that allows us to better serve you.




Vets-Cars Website: